Welcome to Knox City Elementary!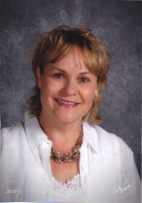 KNOX CITY ELEMENTARY
Marsha Quade
Principal
Dear Parents and Friends,
Welcome to the school year 2020 - 2021 and all of the possibilities in store for the boys and girls of Knox City Elementary! We have a great tradition at our school. A tradition of high standards and hard work. All students as well as teachers believe in our school motto: "Be Your Best and Nothing Less!" I am so excited about our new school year and our new school web site. Information from school holidays to the lunch menu for the month is only a click away. Highlights of UIL activities or the most recent minutes from the Parent Teacher Organization can also be found. Check back often for new and updated news.
To all of our successes!
Marsha Quade, M.Ed .
Principal
Accelerated Reader List of books: